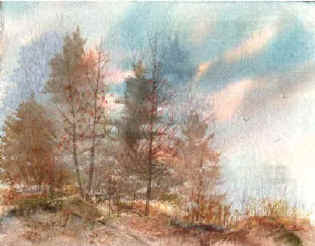 all-creatures.org
ARCHIVE OF
COMMENTS AND DISCUSSIONS
QUESTIONS AND ANSWERS
Our subjects cover: religion (Christian, Jewish and others); diet and lifestyle (vegan and vegetarian); and other miscellaneous subjects.
Horseback Riding and Animal Rights:
Can They Ever Be in Harmony?
Comments by: Snow - 4 May 2002
When I was much younger, I used to work in a riding stables. Although I often felt sorry for the horses, I soon came to realize that each one has his own way to dealing with the tourists who climbed on them, and each one had a separate personality. In fact, the stables recognized this, too. The 'final exam' for getting the job as a guide was to be able to ride each horse at full gallop OUT of the stables and WALK them back - without use of spur, or any other sort of artificial means. You had to know them well enough that they would want to do this for you.

After a few months, I passed this test. Every morning I would walk out to the pasture and call them in - they would come galloping down out of the hills, nickering, obviously glad to see me (HAY!). Then we would go together to the corral.

This experience taught me that horses are social animals, and are willing to carry us, indeed sometimes they totally enjoy themselves when we are together.

If I see somebody abusing an animal, I'll wade in there and stop it - I don't care how old I am or how young they are. The same, if somebody is abusing another human being - I get into it with them. I don't believe that the gods or goddesses of the universe ever had any intent of causing us to torture of maim each other, or any other being. I think it's the worst thing that ever happened to the earth. And the most awful thing is, the ignorance - a lot of people think it's ok to abuse animals because they were taught that. So the disease perpetuates itself.

I love the animals in my life today - my dog, my fish. In fact, a few days ago I lost a couple of fish - sadly they grew old, and just died. I felt so helpless, so unable to speak their language, and so empathetic to the rest of the fish in the tank who were obviously disturbed by this, that I could hardly stand myself. I don't have a lot of pets because I can hardly handle the emotions!

Great site - I'm new at veggie - just recently went on a lacto/vegetarian diet, hope to head to vegan soon. Thank you!
Return to Horseback Riding
| Home Page | Archive | Discussion Table of Contents |
Watercolor painting by Mary T. Hoffman - God's Creation in Art
(d-4)
---
| Home Page | Animal Issues | Archive | Art and Photos | Articles | Bible | Books | Church and Religion | Discussions | Health | Humor | Letters | Links | Poetry and Stories | Quotations | Recipes | Site Search | What's New? |
Thank you for visiting all-creatures.org.
Since