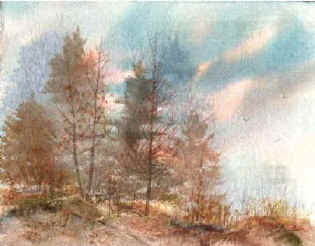 ALPHABET SOLDIERS
by Tammy C. Smith
From all-creatures.org
SPIRITUAL AND INSPIRATIONAL
POETRY ARCHIVES
| Home Page | Poetry Table of Contents | Archives | Compassion Internet Church |
ALPHABET SOLDIERS

by Tammy C. Smith

[email protected]
Letters. Tangled, like small puzzle pieces.
Disassembled, but urgent; march around
in my head like soldiers with discipline.
With army-ish discipline they are bound.
Bound to each other, to me in my thoughts.
They struggle but with chaotic order
they graduate from letters as true words.
Alphabet soldiers in full dress. Proper.
They march in tandem, each to find his place.
Then assemble into words of compassion.
Words that I am prepared to share; offer.
They march confidently into position.
The letters stand tall with valor. Strength. Will.
They march for great purpose within my mind.
The alphabet soldiers wearing boots march
from my pen to paper in a straight line.
Onto the paper which they dominate.
Not with brutal force but deep faith and respect.
The letters intend no harm. Only peace. Love.
In unison they assemble. Perfect.
The alphabet soldiers march on paper
as words, then sentences, then back into me.
They return back to paper in sentences
with structure. The soldiers appear to be
on a mission. Committed to the task
assigned. They are prepared to serve. Gracefully
they assemble themselves with established rank.
Letters, words, sentences, thoughts: then poetry.
They are armed; not with weapons to bring pain,
but hope. To speak for those who have no voices.
The alphabet soldiers stand guard intently.
They surround and protect me: my words, choices.
Strong. Worthy. Disciplined with: Iím hoping
just a touch of Tammy, compassion and
kindness. Alphabet soldiers in pleather boots
march across my heart and leave behind ďI canísĒ.
Those ďI canísĒ made of alphabet soldiers.
I canís: assault with soldier strength but softly.
I canís: committed to end all suffering.
I canís: choosing to live free of cruelty.
I can offer peace in the form of words.
I offer love one letter at a time.
I offer you alphabet soldiers now.
I ask you to let them march through your mind.
I can offer compassion to the world.
I offer my handwritten prayers to start.
I offer you alphabet soldiers now.
I ask you to let them march through your heart.
I can offer kindness to all who breathe.
I offer poems: sentenceís starring role!
I offer you alphabet soldiers now.
I ask you to let them march through your soul.
I can offer my deepest heart wish for you.
I offer my hope that you will allow them:
I offer you alphabet soldiers right now

I ask you to please let them march you to HIM.
YOU ARE WHAT YOU READ.
We welcome your comments:
Painting by Mary T. Hoffman - God's Creation in Art
| Home Page | Poetry Table of Contents | Archives | Compassion Internet Church |
Comments can be made to the author or to [email protected]
---
| Home Page | Animal Issues | Archive | Art and Photos | Articles | Bible | Books | Church and Religion | Discussions | Health | Humor | Letters | Links | Nature Studies | Poetry and Stories | Quotations | Recipes | What's New? |
Thank you for visiting all-creatures.org.
Since