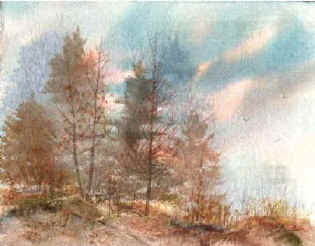 all-creatures.org
SPIRITUAL AND INSPIRATIONAL
POETRY ARCHIVES
| Home Page | Poetry Table of Contents | Archives | Compassion Internet Church |


A MARRIAGE
By Sharon Ann Kieffer [email protected]
Submitted by the author - 25 Jan 2004
My Marriage was not made in heaven
but right here on this earth
My husband, he was sent to me from God's almighty love
God brought us together. so much for the better
With so much tenderness, understanding, and love
We of course have had our problem's
That we could not seem to resolve
They soon went away, after we prayed and decided
To give them to God.
God took them repaired them, and sent then back to us a lesson learned,
God's answer was unconditional love.
Dedicated to my loving husband
James C Kieffer
We welcome your comments:

(d-6)
Painting by Mary T. Hoffman - God's Creation in Art
| Home Page | Poetry Table of Contents | Archives | Compassion Internet Church |
Comments can be made to the author or to [email protected]
---
| Home Page | Animal Issues | Archive | Art and Photos | Articles | Bible | Books | Church and Religion | Discussions | Health | Humor | Letters | Links | Nature Studies | Poetry and Stories | Quotations | Recipes | What's New? |
Thank you for visiting all-creatures.org.
Since