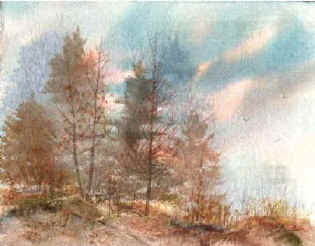 all-creatures.org
SPIRITUAL AND INSPIRATIONAL
POETRY ARCHIVES
| Home Page | Poetry Table of Contents | Archives | Compassion Internet Church |

A SISTER
A Sister is a gift from God sent to me from Heaven above.
We are more than just friends, but two hearts that beat as one.
In times of sorrow, we have cried together;
In happiness we have laughed together.
We have had our problems like sisters do. Our hearts as God made
them, we have always said to each other, "I love you, too."
My sister's name is Sherry; when I am down she makes me merry.
But most of all she lets me know she is there, just like God is always with me.
I may not see Him but I feel his presence with me; I also feel my sister's there in my heart,
my soul,
Her true concern and love for me in my times of need whatever they might be. Sherry is
there for me.
S - is for the sharing we do.
H - is for the kind heart she has.
E - is for every time I have needed her.
R - is for real everlasting love.
R - is for reason when I can not see it.
Y- is for you, Sherry.
Thank you for being who you are: more than a sister, more than a friend.
You help me see that I can be all that I am.
Thank you God for blessing me with Sherry, for my Sister.
God knew way before I could that Sherry and I, being
sisters, was so much in your beautiful plan.
Dedicated to Sherry Drehle
With Love, your loving Sister
Sharon Ann Kieffer
We welcome your comments:

(d-6)
Painting by Mary T. Hoffman - God's Creation in Art
| Home Page | Poetry Table of Contents | Archives | Compassion Internet Church |
Comments can be made to the author or to [email protected]
---
| Home Page | Animal Issues | Archive | Art and Photos | Articles | Bible | Books | Church and Religion | Discussions | Health | Humor | Letters | Links | Nature Studies | Poetry and Stories | Quotations | Recipes | What's New? |
Thank you for visiting all-creatures.org.
Since