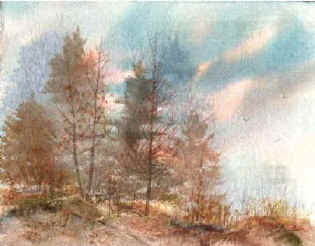 all-creatures.org
SPIRITUAL AND INSPIRATIONAL
POETRY ARCHIVES
| Home Page | Poetry Table of Contents | Archives | Compassion Internet Church |

God in the Quad
A limerick by Monsignor Ronald Knox
There was a young man who said, "God
Must think it exceedingly odd
If he finds that this tree
Continues to be
When there's no one about in the Quad."
REPLY
Dear Sir:
Your astonishment's odd:
I am always about in the Quad.
And that's why the tree
Will continue to be,
Since observed by
Yours faithfully,
GOD.
We welcome your comments:

(d-6)
Painting by Mary T. Hoffman - God's Creation in Art
| Home Page | Poetry Table of Contents | Archives | Compassion Internet Church |
Comments can be made to the author or to [email protected]
---
| Home Page | Animal Issues | Archive | Art and Photos | Articles | Bible | Books | Church and Religion | Discussions | Health | Humor | Letters | Links | Nature Studies | Poetry and Stories | Quotations | Recipes | What's New? |
Thank you for visiting all-creatures.org.
Since