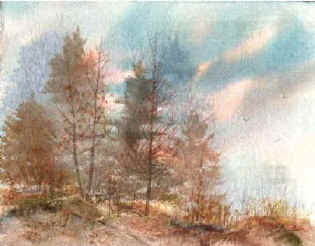 THE VOICE OF GOD
By James Stephens
From all-creatures.org
SPIRITUAL AND INSPIRATIONAL
POETRY ARCHIVES
| Home Page | Poetry Table of Contents | Archives | Compassion Internet Church |
THE VOICE OF GOD
By James Stephens
(2 February 1882 – 26 December 1950)
I bent unto the ground
And I heard the quiet sound
Which the grasses make when they
Come up laughing from the clay.
"We are the voice of God," they said:
Thereupon I bent my head
Down again that I might see
If they truly spoke to me.
But around me everywhere
Grass and tree and mountain were
Thundering in a mighty glee,
"We are the voice of deity."
And I leapt from where I lay,
I danced upon the laughing clay,
And to the rock that sang beside,
"We are the voice of God," I cried.
We welcome your comments:
Painting by Mary T. Hoffman - God's Creation in Art
| Home Page | Poetry Table of Contents | Archives | Compassion Internet Church |
Comments can be made to the author or to [email protected]
---
| Home Page | Animal Issues | Archive | Art and Photos | Articles | Bible | Books | Church and Religion | Discussions | Health | Humor | Letters | Links | Nature Studies | Poetry and Stories | Quotations | Recipes | What's New? |
Thank you for visiting all-creatures.org.
Since