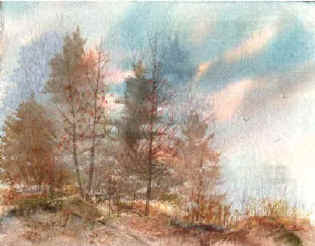 all-creatures.org
Art and Photo Journals
and Galleries Directory
Dedicated to the Preservation and Restoration of the Whole of Creation
Humans - Animals - Environment
"And God saw all that He had made, and behold, it was very good. And there was evening and there was morning, the sixth day" (Genesis 1:31)

The Fungus Among Us
- Amanitopsis vaginata -
(Amanitopsis vaginata - 01) We believe that this is an Amanitopsis vaginata because of its distinctive striping which matches the gills on the underside. It appears that the outer top cream-colored covering layer has been eaten by an animal, as only tiny fragments remain. The presence of teeth marks seems to confirm this conclusion.
| Amanitopsis vaginata | The Fungus Among Us | Art and Photos |
If you would like to contribute a photo and/or comment to these series, please contact;
Frank L. Hoffman [email protected]

© 2001 - The Mary T. and Frank L. Hoffman Family Foundation. All rights reserved. May be copied only for personal use or by not for profit organizations to promote compassionate and responsible living. All copied and reprinted material must contain proper credits and web site link www.all-creatures.org .
---
| Home Page | Animal Issues | Archive | Art and Photos | Articles | Bible | Books | Church and Religion | Discussions | Health | Humor | Letters | Links | Poetry and Stories | Quotations | Recipes | Site Search | What's New? |
Thank you for visiting all-creatures.org.
Since

The themes of these All Creatures Art and Photo Journals and Galleries Directory cover such subjects as - creation, earth, environment, ecology, plants, flowers, birds, trees, creature, animal, animals, fine arts, watercolor, painting, paintings, pic, pics, pictures, photos, vegetation, restoration, preservation, vegetarian, vegan, cruelty free, love, joy, peace, kindness, compassion, humor, poetry, quotations, lifestyle, Bible, recipes, sermons, stories, human, animal rights, God, Jesus, Christ, Lord, Holy Spirit, Jewish, Christian, Judeo Christian, health, ethical living, meditation, fungus, mushroom, mushrooms, toadstool, toadstools, Amanitopsis vaginata (pic-a-9)