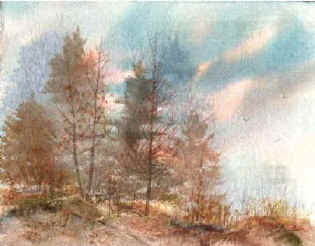 all-creatures.org
SPIRITUAL AND INSPIRATIONAL
POETRY ARCHIVES
| Home Page | Poetry Table of Contents | Archives | Compassion Internet Church |


A CHILD WAS BORN
By Sharon Ann Kieffer [email protected]
Submitted by the author - 2 Feb 2004
In a town called Bethlehem, a child was to be born.
His mother upon a donkey not yet knowing where her child was to be born, while being
guided by a star.
God guided them into a barn that was prepared for this birth of her baby boy.
She laid upon straw that night and gave birth to the world's everlasting light.
So small and gentle there he laid;
little did they know, into the world he was sent
to teach us all throughout lands
all about God, and his eternal amazing grace
This child's name was Jesus
He healed the sick, raised the dead, and turned water into wine.
He was sent from God above to save us from our sins
And he taught all throughout the lands
About God and all his love.
Jesus, taught and talked about a better place place
called heaven.
Where there is no pain or death
Just love, joy, and happiness,
From where he first descended.
This I will carry in my heart, until I can see and touch his loving face,
and for eternity be with him.
We welcome your comments:

(d-6)
Painting by Mary T. Hoffman - God's Creation in Art
| Home Page | Poetry Table of Contents | Archives | Compassion Internet Church |
Comments can be made to the author or to [email protected]
---
| Home Page | Animal Issues | Archive | Art and Photos | Articles | Bible | Books | Church and Religion | Discussions | Health | Humor | Letters | Links | Nature Studies | Poetry and Stories | Quotations | Recipes | What's New? |
Thank you for visiting all-creatures.org.
Since