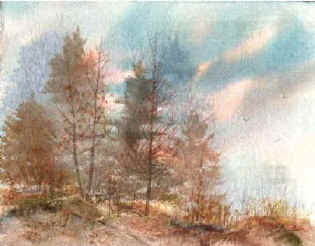 A LETTER TO GOD
by Sharon Ann Kieffer
From all-creatures.org
SPIRITUAL AND INSPIRATIONAL
POETRY ARCHIVES
| Home Page | Poetry Table of Contents | Archives | Compassion Internet Church |
A LETTER TO GOD
by Sharon Ann Kieffer
Dear God,
I want to thank you, for sending me, my husband
And for taking the time to make him just for me.
You truly are the perfect giver of perfect gifts. And he is just that,
And so much more than I could of ever prayed for
When I prayed and asked you for my true soul mate.
I knew you knew already who he was before
You sent him to me truly from heaven above.
God, I prayed and ask that he be a Godly man,
And bold when standing upon his rock.
You sent me that and so much more.
Dear God,
Thank you for loving me enough to send me him and so much more,
You knew I loved him before we were even born.
He is now my husband, the perfect one for me,
This marriage was made in heaven,
A love for each other so blessed by you, and everlasting.
God we start our day with prayer and end our night with thanking you
For all that you are, and for all that we will be.

Dedicated to my loving, everlasting
Husband
OCT.03-O7
© BY SHARON ANN KIEFFER

We welcome your comments:
Painting by Mary T. Hoffman - God's Creation in Art
| Home Page | Poetry Table of Contents | Archives | Compassion Internet Church |
Comments can be made to the author or to [email protected]
---
| Home Page | Animal Issues | Archive | Art and Photos | Articles | Bible | Books | Church and Religion | Discussions | Health | Humor | Letters | Links | Nature Studies | Poetry and Stories | Quotations | Recipes | What's New? |
Thank you for visiting all-creatures.org.
Since