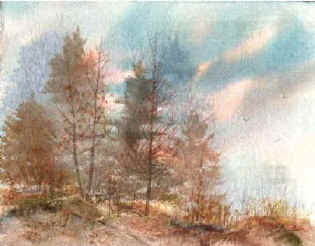 A Poetic Tribute to All-Creatures
by Patrick N. Kramer
From all-creatures.org
SPIRITUAL AND INSPIRATIONAL
POETRY ARCHIVES
| Home Page | Poetry Table of Contents | Archives | Compassion Internet Church |
A Poetic Tribute to All-Creatures
by Patrick N. Kramer
I have not the time today.
Yet I will be back again upon another day.
Upon another day I will take time to enjoy.
Unfortunately for today I have other things to employ.
I have come in search of a place just right.
A place I can spend the night.
Spend the night I will when I again come to read.
Tonight however there are others who myself they need.
I thank you for the few poems I did read this day.
Perhaps someday I pray you too will come my way.
We welcome your comments:
Painting by Mary T. Hoffman - God's Creation in Art
| Home Page | Poetry Table of Contents | Archives | Compassion Internet Church |
Comments can be made to the author or to [email protected]
---
| Home Page | Animal Issues | Archive | Art and Photos | Articles | Bible | Books | Church and Religion | Discussions | Health | Humor | Letters | Links | Nature Studies | Poetry and Stories | Quotations | Recipes | What's New? |
Thank you for visiting all-creatures.org.
Since