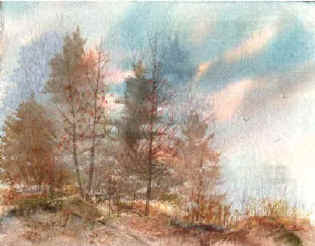 all-creatures.org
SPIRITUAL AND INSPIRATIONAL
POETRY ARCHIVES
| Home Page | Poetry Table of Contents | Archives | Compassion Internet Church |

Where's Her Baby?
By: Linda Beane [email protected]
Every animal is someone's baby.
Are you aware of that?
Did you ever think "Where's their baby now?"
Is it in the hamburger your eating?
The steak you had last night?
The roast, the corned beef?
Still in the freezer?
GRILLED? BAKED? FRIED? BOILED? BREADED?
Maybe smothered in mushrooms?
Where's the baby?
They took her baby before she could even nuzzle it.
My God - the baby has been missing for so long!
The baby, HER BABY!
Have you seen her baby?
She trusted you.
PLEASE, PLEASE HELP HER FIND HER BABY!
It`s been so long!
It was HER very own special baby.
MOTHER n,"One who gives birth, one who CARES and PROTECTS.
BABY n, "A newborn, helpless, in need of nurturing, offspring of a mother."
Have you seen her baby?
Please...........HAVE YOU SEEN THE BABY??
Even "PART" of it?
Written By: Linda Beane [email protected]
Visit Animals in Print Web Site
Painting by Mary T. Hoffman - God's Creation in Art
| Home Page | Poetry Table of Contents | Archives | Compassion Internet Church |
Comments can be made to the author or to [email protected]
---
| Home Page | Animal Issues | Archive | Art | Articles | Bible | Books | Church and Religion | Discussions | Health | Humor | Letters | Links | Poetry and Stories | Quotations | Recipes | Site Search | What's New? |
Thank you for visiting all-creatures.org.
Since