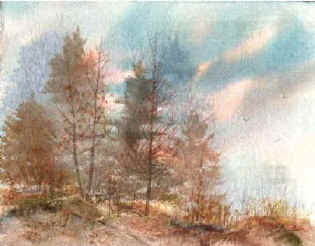 Biblically themed poetry
by Bernie Coombs
From all-creatures.org
SPIRITUAL AND INSPIRATIONAL
POETRY ARCHIVES
| Home Page | Poetry Table of Contents | Archives | Compassion Internet Church |
Biblically themed poetry
by Bernie Coombs
The hunter shot – the deer fell
The hunter on his way to hell
The judgment came – his spirit cleaved
To the atrocities that he'd believed
Would neer be seen – he was deceived
He watched his soul (life) unveiled at last
Deeds done and hidden in the past
Down there on Earth where he had thought
His wicked deeds would neer be fraught
With danger from a Judge on high
Whose condemnation now was nigh
Begone thou soul and be destroyed
And let your spirit get annoyed
That it is now with soul devoid
The creatures that you chose to kill
Some of whom are here and will
Cry out for justice, hurt and pain
And you can plead with them in vain
Your soul (life) now has gone and you
Are left with nothing but your cue
To take whatever you are offered
To pay back all those who have suffered
'till you oh spirit plead forgiveness
To our Lord and Master who will witness
To Angels, Man and Beast your fitness
To receive His Pardon won so dearly
That you may at long last see clearly
His wondrous glory and worship Him
Who died on the cross for all who sin.
Exodos 20:13
"Thou shalt not kill."
Revelation 20:12
"And the dead were judged out of those things
which were written in the books."
Revelation 5:14
"And the four beasts said Ä-mĕn´."
We welcome your comments:
Painting by Mary T. Hoffman - God's Creation in Art
| Home Page | Poetry Table of Contents | Archives | Compassion Internet Church |
Comments can be made to the author or to [email protected]
---
| Home Page | Animal Issues | Archive | Art and Photos | Articles | Bible | Books | Church and Religion | Discussions | Health | Humor | Letters | Links | Nature Studies | Poetry and Stories | Quotations | Recipes | What's New? |
Thank you for visiting all-creatures.org.
Since