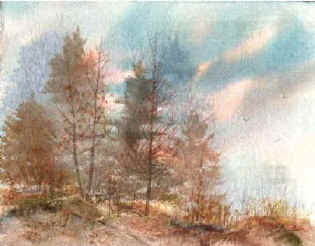 CASHFLOW
by Tammy C. Smith
From all-creatures.org
SPIRITUAL AND INSPIRATIONAL
POETRY ARCHIVES
| Home Page | Poetry Table of Contents | Archives | Compassion Internet Church |
CASHFLOW
by Tammy C. Smith
To market, to market my critters need food
But Iím running low on cash, what will I do
First Iíll dump my purse out, go through that and see
Then to the car, I know where some change might be
O.K., thatís great! Nine dollars and thirty cents
Plus, thereís two more quarters in my tin of mints
All right, nine dollars and eighty cents total
ďThat should be enough to last!Ē I say hopeful
Hey! Iíll look in my coupon box that might help
Wow! One dollar! RATS!!! Itís expired! Oh, well
Thatís all right; itís almost ten dollars in all
Where will I shop? Iím not going to the mall!
Iíll just go down to my favorite Shop-Mart
Theyíre not busy. Yes, Maíam, thank you for the cart
I know right where the pet aisle is located
My paycheck seems to always be here fated
O.K., itís Monday night, this food needs to last
Until Thursday after 2 pm has passed
Alrighty then, a big bag of Kitty Mix
And my rabbit needs a couple more chew sticks
My dog has food but he does need some snack bakes
My fish Lola needs a can of her food flakes
And a gallon of spring water for her bowl
What is my total? Iím getting close I know
O.K., Iím up to nine dollars before tax
I hope that I donít have to put something back
The grand total should be: um, nine seventy two
Where is my favorite cashier? Her name is June
I donít see June; sheís probably off today
Iíll get in this line, looks like a real short wait
As I stare down at the fruits of my labor
Two rows over I see my next-door neighbor
ďHi Karen, are you just out shopping today?Ē
ďHey girl, I didnít see you. Have you lost weight?Ē
I LOVE KAREN!!! ďWhy Lord no, itís just this dress.Ē
***Mental note: stop by K-Mart and buy the rest
Of every color in this dress I can get!
My turn to check out. I have enough I bet
Bling! Bling! Bling! My total continues to grow
It finally stops! The total that I owe
Is only nine dollars and twenty-two cents
I have enough to get it all. Thank Goodness!
O.K. Iím off now and ready to go home
With a fresh supply of food, sticks, flakes and bones
Which were baked of course, and my spring water too
I have plenty of everything for my zoo
Driving home I stop and think that I, myself
Donít have much food to last until payday. Help!
I have some soy chicken and burgers too
I hope I have some buns, surely that will do
In traffic, exhausted, my feet killing me
I was happy. Grateful, to have them to feed
In my car I started talking to God who
Sent me all these creatures; my own little zoo
And I felt so blessed that he would trust in me
With their little lives to love and care and be
Kind and gentle with them; shelter from the storm
All of them abandoned, orphans of some form
Somehow found their way to me, Thank You Lord again
For these little mouths to feed. I feel so blessed. Amen.
PLEASE SHARE YOUR HOME AND YOUR HEART!
ADOPT A PET FROM A SHELTER TODAY.
GOD BLESS. TAMMY
We welcome your comments:
Painting by Mary T. Hoffman - God's Creation in Art
| Home Page | Poetry Table of Contents | Archives | Compassion Internet Church |
Comments can be made to the author or to [email protected]
---
| Home Page | Animal Issues | Archive | Art and Photos | Articles | Bible | Books | Church and Religion | Discussions | Health | Humor | Letters | Links | Nature Studies | Poetry and Stories | Quotations | Recipes | What's New? |
Thank you for visiting all-creatures.org.
Since