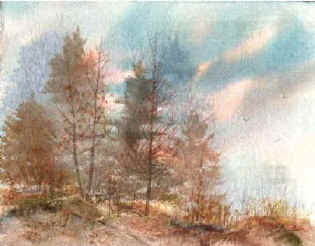 CREATURES ALL
by M. Linda Steffey
From all-creatures.org
SPIRITUAL AND INSPIRATIONAL
POETRY ARCHIVES
| Home Page | Poetry Table of Contents | Archives | Compassion Internet Church |
CREATURES ALL
by M. Linda Steffey
Bless the Creatures all
The large, the tiny, tall..
The colors, spots and flecks
Some with long, thin necks
Those with scale, with fin
All with worth....all kin..

Those who fly up high
Across Thy blue of sky
And those please safe, oh keep
In seas and oceans deep
I pray they live in peace
The killing now will cease...

Bless all Creatures grand
Who dwell upon Thy land
Who race with wind and rain
Through wide the desert plane
And climb the canyons tall
The Seasons know their call...

They never leave Thy sight
All day and through the night
For Sacred so they are
Like Earth and Moon and Star
All Creatures precious share...
Thy equal loving care......

(c) M. Linda Steffey 2003
We welcome your comments:
Painting by Mary T. Hoffman - God's Creation in Art
| Home Page | Poetry Table of Contents | Archives | Compassion Internet Church |
Comments can be made to the author or to [email protected]
---
| Home Page | Animal Issues | Archive | Art and Photos | Articles | Bible | Books | Church and Religion | Discussions | Health | Humor | Letters | Links | Nature Studies | Poetry and Stories | Quotations | Recipes | What's New? |
Thank you for visiting all-creatures.org.
Since