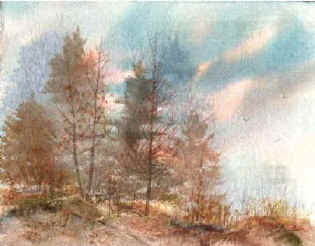 FATE
by M. Linda Steffey
From all-creatures.org
SPIRITUAL AND INSPIRATIONAL
POETRY ARCHIVES
| Home Page | Poetry Table of Contents | Archives | Compassion Internet Church |
FATE
by M. Linda Steffey
In sunlight
We walk in darkness
In ignorance
Indifference
To the sufferings of
Other life which
Shares with us..
This earth!
The animals
Have no voice
To speak up
To defend themselves
To tell the world
What their lives
Are worth!
For me
It's hard to understand
What goes on in the mind
Of man...
Has he no feeling
In his heart and soul?
To poison air
And sea and sod
To think and act
Like he is God
Never realizing
We all can die...
We can!
We ALL must open
Mind and eye
To those on land
Those which fly
For ALL life is connected
To that of man!
For God's Spirit is in
ALL LIFE..
Extinction, wars, social strife
To share the earth
We had better make
A stand.........!
(c) M. Linda Steffey 1990
We welcome your comments:
Painting by Mary T. Hoffman - God's Creation in Art
| Home Page | Poetry Table of Contents | Archives | Compassion Internet Church |
Comments can be made to the author or to [email protected]
---
| Home Page | Animal Issues | Archive | Art and Photos | Articles | Bible | Books | Church and Religion | Discussions | Health | Humor | Letters | Links | Nature Studies | Poetry and Stories | Quotations | Recipes | What's New? |
Thank you for visiting all-creatures.org.
Since