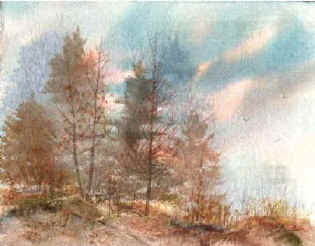 Fulfillment
by William A. Muhlenberg
From all-creatures.org
SPIRITUAL AND INSPIRATIONAL
POETRY ARCHIVES
| Home Page | Poetry Table of Contents | Archives | Compassion Internet Church |
Fulfillment
William A. Muhlenberg
(1796-1877)
Oh, cease, my wandering soul,
On restless wing to roam:
All this wide world, to either pole,
Hath not for thee a home.
Behold the ark of God!
Behold the open door!
Oh, haste to gain that dear abode,
And rove, my soul, no more.
There safe shalt thou abide
There sweet shall be thy rest;
And every longing satisfied
With full salvation blest.
We welcome your comments:
Painting by Mary T. Hoffman - God's Creation in Art
| Home Page | Poetry Table of Contents | Archives | Compassion Internet Church |
Comments can be made to the author or to [email protected]
---
| Home Page | Animal Issues | Archive | Art and Photos | Articles | Bible | Books | Church and Religion | Discussions | Health | Humor | Letters | Links | Nature Studies | Poetry and Stories | Quotations | Recipes | What's New? |
Thank you for visiting all-creatures.org.
Since