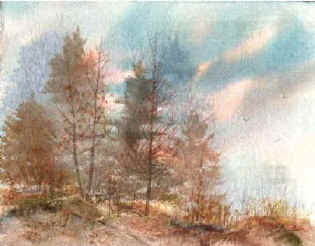 all-creatures.org
SPIRITUAL AND INSPIRATIONAL
POETRY ARCHIVES
| Home Page | Poetry Table of Contents | Archives | Compassion Internet Church |

HOW DID WE GET IT WRONG?
By Jenny Moxham
Submitted by the author - 20 Mar 2004
Do apes drink milk from zebras?
Do monkeys suckle sows?
Wouldn't it look ludicrous?
Well humans drink from cows!
Do any full grown animals
Drink milk that's meant for babies?
Just human beings seem to think
It's meant for men and ladies.
If cow's don't even drink their milk
And obviously thrive,
Isn't it absurd to think
We need it to survive.
We're told we need the calcium
To make our bones grow strong,
Yet cow's get theirs from nice green grass,
How did we get it wrong?
We welcome your comments:


(d-6)
Painting by Mary T. Hoffman - God's Creation in Art
| Home Page | Poetry Table of Contents | Archives | Compassion Internet Church |
Comments can be made to the author or to [email protected]
---
| Home Page | Animal Issues | Archive | Art and Photos | Articles | Bible | Books | Church and Religion | Discussions | Health | Humor | Letters | Links | Nature Studies | Poetry and Stories | Quotations | Recipes | What's New? |
Thank you for visiting all-creatures.org.
Since