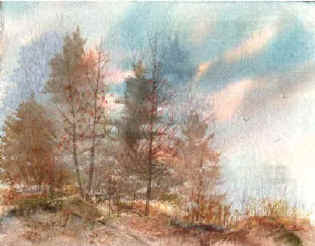 all-creatures.org
SPIRITUAL AND INSPIRATIONAL
POETRY ARCHIVES
| Home Page | Poetry Table of Contents | Archives | Compassion Internet Church |
If Only They Knew?
By Colleen Ferro 4/1/00
From [email protected]
As I look across the table
at the steak upon your plate,
I can't begin to tell you
How my heart begins to ache.
The empathy wells up in me
The visions of pain and fear.
I hear the pitiful bellowing
cow so loudly in my ear.
I look across the table and
I think "If they only knew."
Then sorrow overwhelms me
as I realize "They already do!"
Painting by Mary T. Hoffman - God's Creation in Art
| Home Page | Poetry Table of Contents | Archives | Compassion Internet Church |
Thank you for visiting all-creatures.org.
Since