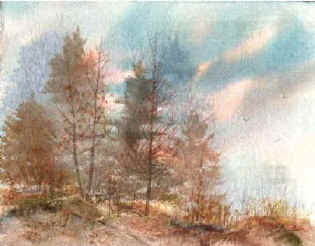 all-creatures.org
SPIRITUAL AND INSPIRATIONAL
POETRY ARCHIVES
| Home Page | Poetry Table of Contents | Archives | Compassion Internet Church |

LITTLE FACES
By: Ronald C. Caldwell [email protected]
http://home.bellsouth.net/p/pwp-apigslife
As I sit quietly on the ground
Little faces gather around.
Curious snouts high in the air
Wondering who has settled there.
One, so brave, inches closer
Wagging his tail to win me over.
I reach out slowly for him to see
That from this hand a friend can be.
Scratching his head he grunts a sigh of relief.
He is HOME now in loving arms with me.
We welcome your comments:

(d-5)
Painting by Mary T. Hoffman - God's Creation in Art
| Home Page | Poetry Table of Contents | Archives | Compassion Internet Church |
Comments can be made to the author or to [email protected]
---
| Home Page | Animal Issues | Archive | Art and Photos | Articles | Bible | Books | Church and Religion | Discussions | Health | Humor | Letters | Links | Poetry and Stories | Quotations | Recipes | What's New? |
Thank you for visiting all-creatures.org.
Since