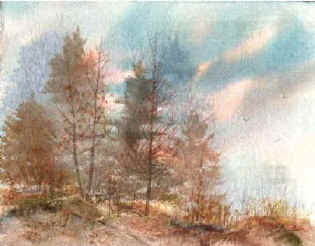 MINUTE FOR PEACE POEM
by John McConnell
From all-creatures.org
SPIRITUAL AND INSPIRATIONAL
POETRY ARCHIVES
| Home Page | Poetry Table of Contents | Archives | Compassion Internet Church |
MINUTE FOR PEACE POEM

by John McConnell
It was three days before Christmas - And on valley and hill
A Minute for Peace - Joined hearts in good will.
We are one human family - Was the message brought
By the pictures on TV - Where before people fought.
This day then began - A Campaign for Earth
To eliminate poverty - Pollution and dearth.
For when people and groups - Seek a goal all can share
They will treat neighbor and nature - with heartfelt care.
Our planet is suffering - From shortsighted greed
But as Trustees of Earth - We'll meet our Earth's need.
We welcome your comments:
Painting by Mary T. Hoffman - God's Creation in Art
| Home Page | Poetry Table of Contents | Archives | Compassion Internet Church |
Comments can be made to the author or to [email protected]
---
| Home Page | Animal Issues | Archive | Art and Photos | Articles | Bible | Books | Church and Religion | Discussions | Health | Humor | Letters | Links | Nature Studies | Poetry and Stories | Quotations | Recipes | What's New? |
Thank you for visiting all-creatures.org.
Since