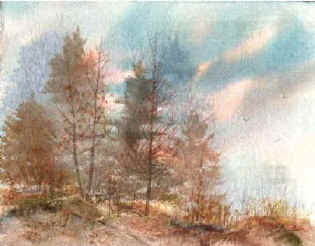 MY HEART'S DESIRES
by Sharon Ann Kieffer
From all-creatures.org
SPIRITUAL AND INSPIRATIONAL
POETRY ARCHIVES
| Home Page | Poetry Table of Contents | Archives | Compassion Internet Church |
MY HEART'S DESIRES
by Sharon Ann Kieffer
God, knows my heart's desires
He said he new them one by one
God new what my request was before
My prayer began.
He said he would fulfill them
Through his only begotten son
The only thing God, ask me to do
Was believe, and trust upon his only
Begotten Son.
And to pray for others,
To love them like myself.
This I did each and everyday.
Then God spoke to me,
So loving and tenderly, saying that I was
Forgetting to pray about myself.
And how very much that I was loved,
And that he new my heart,
It was not selfish to pray
For his blessing, when praying for myself.
This brought me great consolation, peace, and happiness
I pored out all my heart's desires to him,
That for years I had kept put away,
Keeping only to myself,
God, was washing all my tears away, as I was thanking
Him for all his amazing grace and eternal love.
Then he raised me upon his rock,
Where I will stand forever
Until I will see him face to face.

© By Sharon Ann Kieffer
OCT.04-07
We welcome your comments:
Painting by Mary T. Hoffman - God's Creation in Art
| Home Page | Poetry Table of Contents | Archives | Compassion Internet Church |
Comments can be made to the author or to [email protected]
---
| Home Page | Animal Issues | Archive | Art and Photos | Articles | Bible | Books | Church and Religion | Discussions | Health | Humor | Letters | Links | Nature Studies | Poetry and Stories | Quotations | Recipes | What's New? |
Thank you for visiting all-creatures.org.
Since