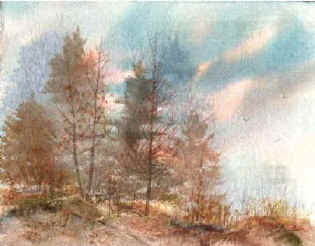 PRAYER by Richard Chenevix Trench
From all-creatures.org
SPIRITUAL AND INSPIRATIONAL
POETRY ARCHIVES
| Home Page | Poetry Table of Contents | Archives | Compassion Internet Church |

PRAYER
by Richard Chenevix Trench

Lord, what a change within us one short hour
Spent in Thy presence will avail to make!
What heavy burdens from our bosoms take!
What parched grounds refresh as with a shower!
We kneel, and all around us seems to lower;
We rise, and all, the distant and the near,
Stands forth in sunny outline, brave and clear;
We kneel, how weak! we rise, how full of power!
Why, therefore, should we do ourselves this wrong,
Or others—that we are not always strong—
That we are sometimes overborne with care—
That we should ever weak or heartless be,
Anxious or troubled—when with us is prayer,
And joy and strength and courage are with Thee?

Note: Born in Dublin, Ireland in 1807, Richard C. Trench was educated at Cambridge in England. On July 5,1835 he was ordained as a priest of the Church of England. He later became Bishop of Dublin. He died in 1886.
We welcome your comments:

(d-6)
Painting by Mary T. Hoffman - God's Creation in Art
| Home Page | Poetry Table of Contents | Archives | Compassion Internet Church |
Comments can be made to the author or to [email protected]
---
| Home Page | Animal Issues | Archive | Art and Photos | Articles | Bible | Books | Church and Religion | Discussions | Health | Humor | Letters | Links | Nature Studies | Poetry and Stories | Quotations | Recipes | What's New? |
Thank you for visiting all-creatures.org.
Since