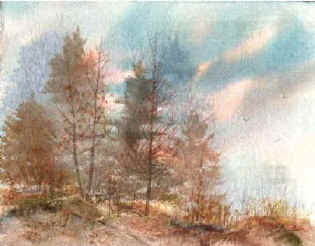 RESOLVE by Charlotte Perkins Gilman
From all-creatures.org
SPIRITUAL AND INSPIRATIONAL
POETRY ARCHIVES
| Home Page | Poetry Table of Contents | Archives | Compassion Internet Church |

RESOLVE
by Charlotte Perkins Gilman
(1860-1935) Poet, Novelist, Lecturer
To keep my health!
To do my work!
To live!
To see to it I grow and gain and give!
Never to look behind me for an hour!
To wait in weakness and to walk in power.
But always fronting onward toward the light
Always and always facing toward the right,
Robbed, starved, defeated, fallen, wide astray-
On with what strength I have
Back to the way!
We welcome your comments:

(d-6)
Painting by Mary T. Hoffman - God's Creation in Art
| Home Page | Poetry Table of Contents | Archives | Compassion Internet Church |
Comments can be made to the author or to [email protected]
---
| Home Page | Animal Issues | Archive | Art and Photos | Articles | Bible | Books | Church and Religion | Discussions | Health | Humor | Letters | Links | Nature Studies | Poetry and Stories | Quotations | Recipes | What's New? |
Thank you for visiting all-creatures.org.
Since