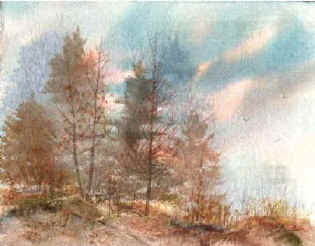 Rock Climbing By Brenda Kay Ledford
From all-creatures.org
SPIRITUAL AND INSPIRATIONAL
POETRY ARCHIVES
| Home Page | Poetry Table of Contents | Archives | Compassion Internet Church |

Rock Climbing
By Brenda Kay Ledford
Submitted by the Author - 6 Dec 2004
Between the sun and grass,
I gaze at the mountains
rolling through the valley
knowing I am blessed
to climb the rocks
of my life.
The Blue Ridge Mountains
are not as high
as the cliffs I climb,
for they are the subjects
I study in the university
of hard knocks.
To earn my degree,
I must climb the cliff.
We welcome your comments:

(d-7)
Painting by Mary T. Hoffman - God's Creation in Art
| Home Page | Poetry Table of Contents | Archives | Compassion Internet Church |
Comments can be made to the author or to [email protected]
---
| Home Page | Animal Issues | Archive | Art and Photos | Articles | Bible | Books | Church and Religion | Discussions | Health | Humor | Letters | Links | Nature Studies | Poetry and Stories | Quotations | Recipes | What's New? |
Thank you for visiting all-creatures.org.
Since