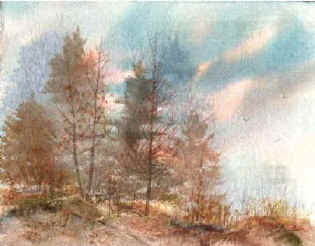 Scripture Themed Poetry
by Bernard J. Coombs
From all-creatures.org
SPIRITUAL AND INSPIRATIONAL
POETRY ARCHIVES
| Home Page | Poetry Table of Contents | Archives | Compassion Internet Church |
Scripture Themed Poetry
by Bernard J. Coombs

[email protected]
Our Lord and Master waves His hand,
acknowledgeing our God's command,
To come and take His people home,
to sit with Him upon His Throne.
It's time for Him to wed His Bride,
for Him to set her by His side.
The ones who after all these years,
have overcome their woes and fears,
and reached His promise "no more tears."
For ever ever more His will,
will all the universes fill.
And Jesus once more God in one,
Gives to His Bride His role as Son.
We welcome your comments:
Painting by Mary T. Hoffman - God's Creation in Art
| Home Page | Poetry Table of Contents | Archives | Compassion Internet Church |
Comments can be made to the author or to [email protected]
---
| Home Page | Animal Issues | Archive | Art and Photos | Articles | Bible | Books | Church and Religion | Discussions | Health | Humor | Letters | Links | Nature Studies | Poetry and Stories | Quotations | Recipes | What's New? |
Thank you for visiting all-creatures.org.
Since