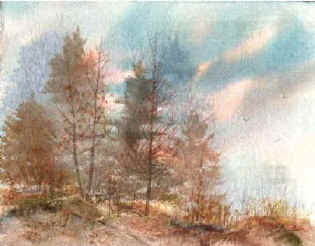 all-creatures.org
SPIRITUAL AND INSPIRATIONAL
POETRY ARCHIVES
| Home Page | Poetry Table of Contents | Archives | Compassion Internet Church |

The Fence
By Hooman Anvari
Life is a struggle.
What else do we want more than success?
Once I saw a fence holding back an array of diverse peoples from attaining the shores of fortune and fame.
The famous were on the inside, carefully blocked away from the riotous majority out to seek their glory.
As I stood amongst the mob, I wondered what it would be like to be envied instead of pitied.
"Why can't I be one of the lucky ones inside not outside the fence?"
My mirror image resembles a prisoner.
Everyone I talked to expressed the same ambition.
Everyone I talked to shared the same focus.
I am happy for now, but my ego is not content.
From now on my entire life is dedicated to attaining this goal.
This will be my measure of success.
Time changes you over the eternal realm of existence.
I finally reached my desire.
I finally reached true success.
Now, all I can see is a world full of sharks who despise your existence and want to be in your place, no matter what the cost.
I don't see love anymore.
I don't see freedom.
I don't see unity.
I see greed.
My mirror image resembles a prisoner.
Only this time I am a prisoner whose last wish it was to be on the inside of the fence.
Now, as I observe the countless array of diverse peoples setting themselves each this 'successful goal' I can't help but wonder:
"Here there's no envy, just as there never was any pity."
It occurred to me at this moment in time that 'the fence' only ever existed in my own imagination.
We welcome your comments:

(d-6)
Painting by Mary T. Hoffman - God's Creation in Art
| Home Page | Poetry Table of Contents | Archives | Compassion Internet Church |
Comments can be made to the author or to [email protected]
---
| Home Page | Animal Issues | Archive | Art and Photos | Articles | Bible | Books | Church and Religion | Discussions | Health | Humor | Letters | Links | Nature Studies | Poetry and Stories | Quotations | Recipes | What's New? |
Thank you for visiting all-creatures.org.
Since