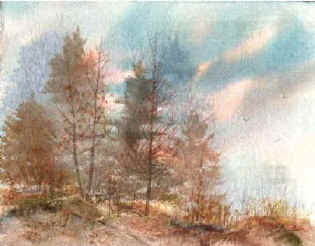 The Flickering Flame
By Diann Sheldon
From all-creatures.org
SPIRITUAL AND INSPIRATIONAL
POETRY ARCHIVES
| Home Page | Poetry Table of Contents | Archives | Compassion Internet Church |
The Flickering Flame
By Diann Sheldon
The flickering flame of the candle
Flutters gracefully side to side

Dancing to the rhythm of the music
Always luring me deep inside.
Warm glow of the candle before me
Rays reaching out in the night
Thoughts flowing ever so freely
Words seemingly oh so right
Closing my eyes going deeper
Into the recesses of my mind
Visions flowing so freely
As if they were not even mine.
Like a gentle current in water
Under the foot bridge
Where I once did stand
When I was a wee little child
Just learning to take pen in hand.
Looking over the rail of this foot bridge
Words seem to flow right through me
Like the flickering flame of the candle
It's the beautiful glow that I see
My soul seemingly elevates
Even though I did not know
What a gift the flame had given me
It thought me to go deeper and so
Discover who I am within me
A person that I did not know
Even though there were times I did fumble
In the process of bringing forth words
All the places deep down inside me
Used to fly off as if they were birds
What I found was so really awesome
It opened my eyes oh so wide
Like the flickering flame of the candle
Glowing warmth did my heart feel inside
I have always been so grateful
For the visions that would come through me
And light the path I should walk on
With my hand in my Fathers you see.
By Diann Sheldon 1/5/03 ©
We welcome your comments:
Painting by Mary T. Hoffman - God's Creation in Art
| Home Page | Poetry Table of Contents | Archives | Compassion Internet Church |
Comments can be made to the author or to [email protected]
---
| Home Page | Animal Issues | Archive | Art and Photos | Articles | Bible | Books | Church and Religion | Discussions | Health | Humor | Letters | Links | Nature Studies | Poetry and Stories | Quotations | Recipes | What's New? |
Thank you for visiting all-creatures.org.
Since