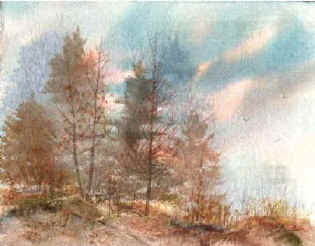 all-creatures.org
SPIRITUAL AND INSPIRATIONAL
POETRY ARCHIVES
| Home Page | Poetry Table of Contents | Archives | Compassion Internet Church |

THE GOD BOX
@1986 by Sharon Ann Kieffer [email protected]
Submitted by the author - 14 Jan 2004
If you have some problems you feel don't belong to you;
You've tried to talk it over or just can't seem to get through;
Then put them down on paper and give them all to God;
Because there are no problems that our God cannot resolve.
But please try to remember; if you end up with them again'
Some of them just might be yours because you took them
back from Him.
But that is the wonder of God; He will take what we can't mend.
If we would just remember
we must leave them there with Him.
We welcome your comments:

(d-6)
Painting by Mary T. Hoffman - God's Creation in Art
| Home Page | Poetry Table of Contents | Archives | Compassion Internet Church |
Comments can be made to the author or to [email protected]
---
| Home Page | Animal Issues | Archive | Art and Photos | Articles | Bible | Books | Church and Religion | Discussions | Health | Humor | Letters | Links | Nature Studies | Poetry and Stories | Quotations | Recipes | What's New? |
Thank you for visiting all-creatures.org.
Since