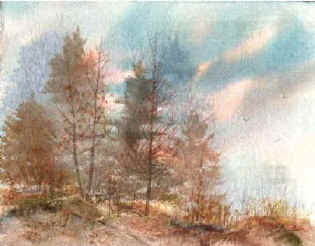 all-creatures.org
SPIRITUAL AND INSPIRATIONAL
POETRY ARCHIVES
| Home Page | Poetry Table of Contents | Archives | Compassion Internet Church |

The Inner Light
By Andrew Pell © September 2001
Submitted by the Author 10 Jan 2003

Let the inner light shine in my life once more
Let it burn in my heart as it did before;
Let it be a beacon in a world forlorn,
A world in trouble, a world that is torn.

Let me touch the heart of all who comes my way,
Those that I see will have a brighter and happier day.
Let them see the wonders, the magic that each day can bring,
Let them experience and feel the majesty and the power of God within.

Let each new day be an adventure in the journey we all take,
Let them walk in the light and in the fullness of God partake.
Let them be a beacon for the entire world to see,
Then the world will be a wonderful place, a world in harmony.
We welcome your comments:

(d-4)
Painting by Mary T. Hoffman - God's Creation in Art
| Home Page | Poetry Table of Contents | Archives | Compassion Internet Church |
Comments can be made to the author or to [email protected]
---
| Home Page | Animal Issues | Archive | Art and Photos | Articles | Bible | Books | Church and Religion | Discussions | Health | Humor | Letters | Links | Poetry and Stories | Quotations | Recipes | Site Search | What's New? |
Thank you for visiting all-creatures.org.
Since