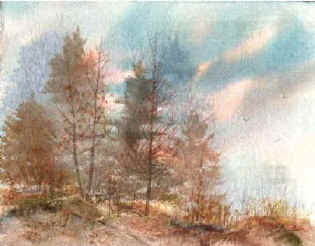 all-creatures.org
SPIRITUAL AND INSPIRATIONAL
POETRY ARCHIVES
| Home Page | Poetry Table of Contents | Archives | Compassion Internet Church |

The Miracle of Love
By Andrew Pell [email protected]
Submitted by the author 26 Aug 2003
What is this Miracle of love?
It comes from above and descends like a gentle dove.
It reaches out to us, drawing us ever near.
It embodies us with light and drives out all fear.
The divine reaches out to us like a brother,
We in turn reach out to one another.
Love heals all pain.
Once we love and are loved, life is never the same.
Reach out to a friend and they in turn will reach out to a friend.
Thoughts of love and peace you must always send.
Feel the divine coursing through your veins.
Allow the King of love and light in your heart to always reign.
Become one with the divine, transform your world.
See the banners of light become unfurled.
Become a new person reach out to the stars. Accept your destiny.
Crown yourself with divine love and then and only then will you truly see.
Written at 5.45pm Tuesday 25/08/2003
© Andrew Pell
We welcome your comments:

(d-5)
Painting by Mary T. Hoffman - God's Creation in Art
| Home Page | Poetry Table of Contents | Archives | Compassion Internet Church |
Comments can be made to the author or to [email protected]
---
| Home Page | Animal Issues | Archive | Art and Photos | Articles | Bible | Books | Church and Religion | Discussions | Health | Humor | Letters | Links | Poetry and Stories | Quotations | Recipes | What's New? |
Thank you for visiting all-creatures.org.
Since