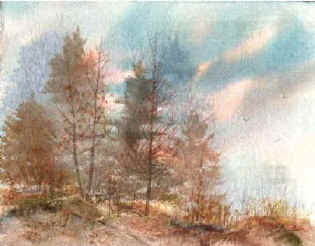 To Know Love
by Debra Stitt
From all-creatures.org
SPIRITUAL AND INSPIRATIONAL
POETRY ARCHIVES
| Home Page | Poetry Table of Contents | Archives | Compassion Internet Church |
To Know Love
by Debra Stitt
Friends, I was sitting here tonight and reflecting on human relationships (even those close to us) vs. our relationships with our animal friends. Human relationships are so complicated. And, it's such a hard thing for many of our human counterparts to understand when we try to explain our compassion for the animals. I spent some time thinking about it, with a little nudge from above (and a few warm, cozy nudges from some furry friends), and it all came down to this:

TO KNOW LOVE
I love you, you don't ask why.
I give, and it makes ME smile.

You love me, just because,
YOU give, and I know love.
Need I say more?


Blessings,


Debra
We welcome your comments:
Painting by Mary T. Hoffman - God's Creation in Art
| Home Page | Poetry Table of Contents | Archives | Compassion Internet Church |
Comments can be made to the author or to [email protected]
---
| Home Page | Animal Issues | Archive | Art and Photos | Articles | Bible | Books | Church and Religion | Discussions | Health | Humor | Letters | Links | Nature Studies | Poetry and Stories | Quotations | Recipes | What's New? |
Thank you for visiting all-creatures.org.
Since