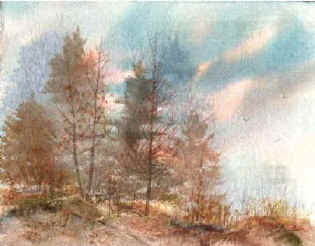 all-creatures.org
SPIRITUAL AND INSPIRATIONAL
POETRY ARCHIVES
| Home Page | Poetry Table of Contents | Archives | Compassion Internet Church |

VEGAN
By Diana Azevedo
Your a Vegan? WHY? our bodies are made to eat meat!
Save animals? If my car hits them they shouldn't be in the street!
Eat healthy? So what we're all gonna die one day!
Organic food? No way burger king makes is my way!
Dairy is murder? Don't think so, cows are born and raised to milk it!
Fat and pus? It tastes good, bigger pants will always fit!
If you've ever heard yourself using one of these replies,
Your ignorant and blinded, so STOP repeating lies!
Animals deserve life and love just like you and I,
GO VEGAN! for health, for animals, for life, just please give it a try.

We welcome your comments:

(d-7)
Painting by Mary T. Hoffman - God's Creation in Art
| Home Page | Poetry Table of Contents | Archives | Compassion Internet Church |
Comments can be made to the author or to [email protected]
---
| Home Page | Animal Issues | Archive | Art and Photos | Articles | Bible | Books | Church and Religion | Discussions | Health | Humor | Letters | Links | Nature Studies | Poetry and Stories | Quotations | Recipes | What's New? |
Thank you for visiting all-creatures.org.
Since