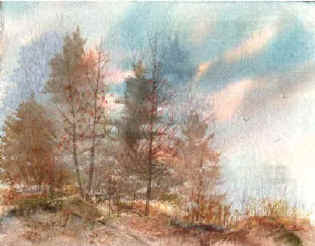 all-creatures.org
SPIRITUAL AND INSPIRATIONAL
POETRY ARCHIVES
| Home Page | Poetry Table of Contents | Archives | Compassion Internet Church |

What Life is this?
By: Dezire'e Taylor [email protected]
Working away, chipping at the shell,
a new life bursts forward.
A beautiful, yellow, soft little life.
A miracle of the creator,
has given us the privilege of his being.
Innocence has no place here.
Alone, yet amongst the crowd,
of more than a thousand
souls in the same small space.
Surrounded by like of birth.
A false sense of security
Long days and short nights.
Clamouring over the dead,
feed and water a plenty.
A month or two pass.
Space is scarce.
Companions leave this prison,
Awaiting the day of escape.
Growing well,
A good weight is he,
Ready now, the end is here.
We welcome your comments:
(d-2)
Painting by Mary T. Hoffman - God's Creation in Art
| Home Page | Poetry Table of Contents | Archives | Compassion Internet Church |
Comments can be made to the author or to [email protected]
---
| Home Page | Animal Issues | Archive | Art and Photos | Articles | Bible | Books | Church and Religion | Discussions | Health | Humor | Letters | Links | Poetry and Stories | Quotations | Recipes | Site Search | What's New? |
Thank you for visiting all-creatures.org.
Since