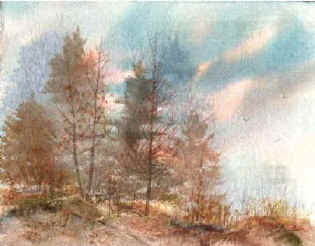 all-creatures.org
SPIRITUAL AND INSPIRATIONAL
POETRY ARCHIVES
| Home Page | Poetry Table of Contents | Archives | Compassion Internet Church |

WHERE WE'VE BEEN
By: Ronald C. Caldwell [email protected]
http://home.bellsouth.net/p/pwp-apigslife
We rush through life seeking the end.
Not looking back to see where we've been.
To learn to love all that we see.
To share and care in the smallest degree.
We need to stop and touch and learn,
That the little things deserve concern.
That little spider upon your arm,
Might be your friend he means no harm.
Those little ants trailing along,
Carry food for their weak and strong.
If we would watch for a little while,
We might learn that life's a trial.
And when we have traveled to life's end.
We can be fulfilled at where we've been.
For since the creation of the world His invisible attributes, His eternal power and divine nature, have been clearly seen, being understood through what has been made, so that they are without excuse. (Romans 1:20 NASU). Until we learn to extend our sphere of love and compassion to all living beings, whether human or non-human, we will never know peace. (FLH)
We welcome your comments:

(d-5)
Painting by Mary T. Hoffman - God's Creation in Art
| Home Page | Poetry Table of Contents | Archives | Compassion Internet Church |
Comments can be made to the author or to [email protected]
---
| Home Page | Animal Issues | Archive | Art and Photos | Articles | Bible | Books | Church and Religion | Discussions | Health | Humor | Letters | Links | Poetry and Stories | Quotations | Recipes | What's New? |
Thank you for visiting all-creatures.org.
Since