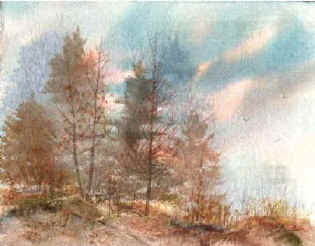 WILD AND FREE
by Jim Robertson
From all-creatures.org
SPIRITUAL AND INSPIRATIONAL
POETRY ARCHIVES
| Home Page | Poetry Table of Contents | Archives | Compassion Internet Church |

WILD AND FREE
This lyric was written by Jim Robertson circa 1979/'80
www.animalsinthewild.org
Born on a mountaintop
my life in my hands
Donít try and tell me
what I should be.
Got a feeling inside of me
a love for this land.
The air that Iím breathing
is wild and free.
No church could hold the peace I feel
beside these roaring streams.
No book could hold the secrets
stored inside the evergreens.
We welcome your comments:

(d-7)
Painting by Mary T. Hoffman - God's Creation in Art
| Home Page | Poetry Table of Contents | Archives | Compassion Internet Church |
Comments can be made to the author or to [email protected]
---
| Home Page | Animal Issues | Archive | Art and Photos | Articles | Bible | Books | Church and Religion | Discussions | Health | Humor | Letters | Links | Nature Studies | Poetry and Stories | Quotations | Recipes | What's New? |
Thank you for visiting all-creatures.org.
Since